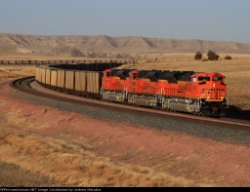 Welcome to the RRPictureArchives.NET contributor site of Andrew Matuska.



Hello my name is Andrew Matuska, I am 18 years old and I live in La Crosse Wisconsin. I have graduated from La Crosse Central High School. This summer I am working with the local township. In my time off I have been putting apps in with the BNSF in various areas, but still would like to hire out of La Crosse. I shoot mostly BNSF with the occasional CP/SOO and ICE. My father Jim Matuska and I do occasional take trips to Clinton Iowa, Prairie du Chien Wisconsin, and The Twin Cities. Hope you enjoy looking through my albums, tell your friends and leave comments if you like. Have a great day, be safe and smart when railfaning! Also visit my site on RP.net http://www.railpictures.net/showphotos.php?userid=1235



You may browse my collection of pictures via the menu located on the left hand side of the page. I hope you enjoy the collection and thanks for stopping by!
Note: This site is best viewed in Internet Explorer 6.0 or above.
Select one of the links from the menu on the left to begin browsing the collection.